19.04.2021 | Press release
«El Suplemento» released the XXI Century Technology National (Spanish) Awards. 30 awards were presented to a variety of industries, companies, individuals and labs. Aingura IIoT was awarded "Best Internet of Things Company".
The gala was attended by leaders and companies dedicated to research and development in Science, Culture, Technology, Sports and other Industries.
Rafael Ibeas, CEO of Aingura IIoT, received the award, and dedicated it to the employees, customers and investors who places their trust in the project.
Since 2016, Aingura IIoT has been tackling the problem of optimization, at process and product level, from the perspective of in-depth knowledge of both aspects, taking into account different approaches (efficiency in consumption, useful life increase, maintenance optimization, integral improvement, advanced quality control) in continuous time. It provides a sophisticated IT/OT systems architecture, combining first level computing, high performance and high availability capabilities with the new generation of Machine Learning analysis algorithms, in a unique and fast deployment solution.
The firm's extensive background in the automotive industry has allowed to extrapolate its expertise to different sectors (infrastructure, pharma, automotive, steel, manufacturing), designing and developing innovative IIoT solutions based on data acquisition, processing and management, providing crucial information to support decision making in continuous (process) time, and adjusting it to both current and future requirements.
"Our fundamental approach is based on requirements, as there is no one-size-fits-all solution, so our products and services are focused on evaluating and responding to specific problems of our customers," explain the company.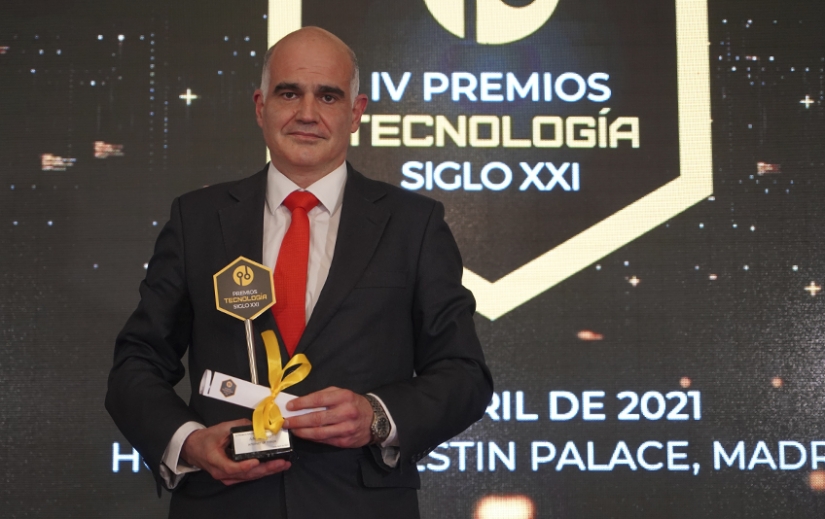 Information of the National Awards of Technology Century XXI: Aingura IIoT, Premio Nacional de Tecnología 2021 en la categoría Internet of Things | El Suplemento